Battery Sizes Explained: Choosing the Right Size For Your System And Use
Standardization of Battery Sizes
The importance of the standardization of battery sizes is probably not something you think about every day and is likely something we all take for granted. If the AA batteries in your flashlight die, you expect that if you buy replacements, they will fit and work just like the dead ones. Without battery size standardization, this would not be the case.
Battery size: soft pack, cylinder, square shape, which one is better
The shape of the power battery can be divided into square, cylindrical, soft pack and other forms according to the packaging method and shape of the battery. So what are these different shapes and designs for? What's the use?
First of all, whether it is a hard-shell battery or a soft-pack battery, the difference in the internal structure (positive electrode, negative electrode, diaphragm, electrolyte) is still small. The main difference is the battery shell. The soft-pack battery uses aluminum-plastic composite film as the Shell material, while square and cylindrical batteries use metal materials as the shell, also known as hard shell batteries.
Let's talk about the soft pack battery first, which is actually a battery that uses aluminum-plastic film as the packaging material, and needs to be thermally packaged. The basic structure of the soft-pack lithium battery is similar to that of the cylinder and the square, except that the soft-pack lithium battery is a liquid lithium ion battery covered with a layer of polymer shell, which is packaged in aluminum-plastic film in structure. It ensures the shape of the aluminum-plastic film, the Al layer prevents the infiltration of water, and the PP (polypropylene) layer can effectively prevent the internal electrolyte from contacting the Al layer to prevent the Al layer from being corroded.
The packaging material and structure of the soft pack battery give it a series of advantages. For example, it has good safety performance. The soft pack battery is structurally packaged with aluminum-plastic film. It explodes like a steel or aluminum shell cell; it is light in weight, which can reduce the burden on the car; the design is flexible, and the shape of the shape can be changed at will.
The disadvantage is that the consistency is poor, the cost is high, it is easy to leak, and the aluminum-plastic film looks very simple, but how to combine the three layers of materials evenly and firmly is not so easy, and the quality is good now Aluminum-plastic film is basically dependent on imports, and the quality of domestic products needs to be improved.
Cylindrical lithium battery is what we usually refer to here as cylindrical 18560 lithium battery. Cylindrical lithium battery is the battery variety that has been studied and analyzed more and has the most comprehensive technical discussion. A single is mainly composed of a positive electrode, a negative electrode, a separator, a positive electrode and a negative electrode collector, a valve, an overcurrent protection device, an insulating member and a casing. In the early days, there were many choices of steel shells, and at this stage, aluminum shells are the dominant materials.
The cylindrical lithium battery has a unified standard, so it can be manufactured and processed in large quantities. The maturity and perfection of the battery manufacturer's technology can make the production speed of the cylindrical lithium battery higher; at the same time, its use range is also wider, except in the field of new energy vehicles. , it is also widely used in various electronic instruments and meters, and its technology is more mature.
The square lithium-ion battery usually refers to the aluminum shell or steel shell square battery. The popularity rate of the square battery is very high in China. Lithium battery manufacturers mostly use aluminum shell square batteries with high battery energy density, because the structure of square batteries is relatively simple, unlike cylindrical batteries that use high-strength stainless steel as the shell and accessories with explosion-proof safety valves, so the overall The accessories should be light in weight and relatively high in energy density.
The plasticity of the square battery will be stronger, and it can be customized according to the specific needs of the products it carries. However, this also leads to the existence of different sizes, and there is no clear standard for manufacturing. Whether it is the manufacturing process or the application standard, there is no clear standard division like the cylindrical battery.
Introduction to the size specifications of lithium batteries
Lithium battery specifications are a way to describe a lithium battery. Lithium battery specifications are divided into two parts: product type and nominal technical parameters. The current lithium battery pack market is very hot because of its light weight, no memory effect, and complete charge and discharge. Features such as low maintenance cost, long service life, energy saving and environmental protection are rapidly popularized.
Lithium battery: Lithium battery is a type of battery that uses lithium metal or lithium alloy as the negative electrode material and uses a non-aqueous electrolyte solution. In 1912, the lithium metal battery was first proposed and studied by GilbertN.Lewis. Due to the very active chemical properties of lithium metal, the processing, storage and use of lithium metal have very high environmental requirements. With the development of science and technology, lithium batteries have now become the mainstream.
What are the specifications of the lithium battery
The following is an explanation of the 18650 lithium battery:
Model specifications: 18650/2200mAh/3.7V, of which 2200mAh means lithium battery capacity, 3.7V means lithium battery voltage, 18650 indicates that the battery is cylindrical in appearance, 18mm in diameter and 65mm in height.
Lithium battery product parameters
The content and setting order of lithium battery parameters are not exactly the same for each manufacturer, but the basic parameters are required. The parameters marked on the lithium battery pack include the following:
Nominal voltage: 3.7V
Nominal capacity: 2200mAh
Nominal weight: 4.5g
Standard discharge continuous current: 0.2C
Maximum discharge continuous current: 1C
Working temperature: charging: 0~45℃
Discharge: -20~60℃
Product size: MAX18.8*18.8*69.5mm
Internal resistance of finished product: ≤180mΩ
Protection board: IC-S8261G3J+MOS-AO8810
Protection parameters: overcharge protection voltage/4.28±0.025V per string
Over discharge protection voltage 3.0±0.05V
Overcurrent value: 1.5~2.5A
Features of 48V LiFePO4 battery pack
1. It has a higher weight-to-energy ratio and volume-to-energy ratio;
2. High voltage, the voltage of single-cell lithium battery is 3.6V, which is equal to the series voltage of 3 nickel-cadmium or nickel-hydrogen rechargeable batteries;

3. High-current 2C fast charge and discharge, the battery can be fully charged within 40 minutes at 1.5C under a special charger, and the starting current can reach 2C;
4. No memory effect, lithium iron phosphate battery does not have the so-called memory effect of nickel-cadmium battery, so lithium battery does not need to be discharged before charging;
5. Long life. Under normal working conditions, the number of charge/discharge cycles of lithium batteries is much greater than 500;
6. It can be charged quickly. Lithium batteries can usually be charged with a current of 0.5 to 1 times the capacity, which shortens the charging time to 1 to 2 hours;
7. The lithium iron phosphate battery has undergone strict safety tests and will not explode even in severe collisions;
8. Since the battery does not contain heavy metal elements such as cadmium, lead, and mercury, it has no pollution to the environment and is the most advanced green battery in contemporary times;
9. High cost. Compared with other rechargeable batteries, 48V lithium battery packs are more expensive.
Keheng Lithium RV Battery Pack Dimensions and Specifications
Class A motorhome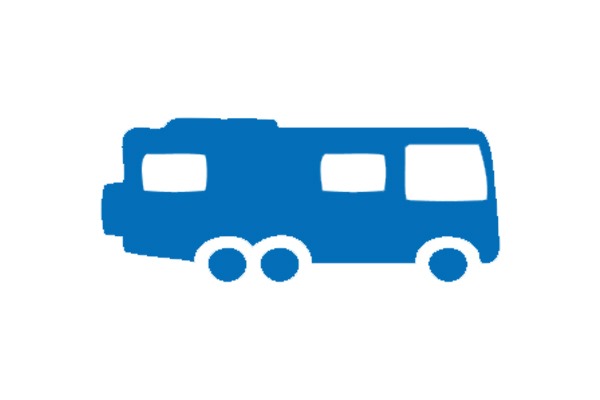 The largest size is 21-45 feet long and weighs over 2000 pounds, the largest motorhome and can accommodate up to 10 people.
Recommended LFP energy storage lithium battery size specifications
Class B motorhome
Built on a van chassis, sometimes referred to as a "camper" or "van camper," it can accommodate 2-4 people.
Recommended LFP energy storage lithium battery size specifications
Class C motorhome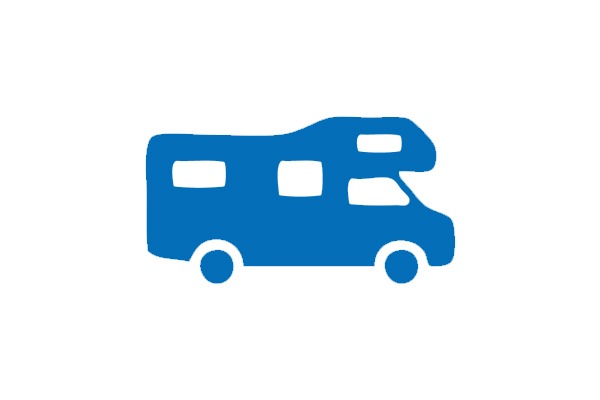 Also known as a "mini RV". Combining the best elements of Class A and Class B, these motorhomes can accommodate up to 8 people.
Recommended LFP energy storage lithium battery size specifications
campervan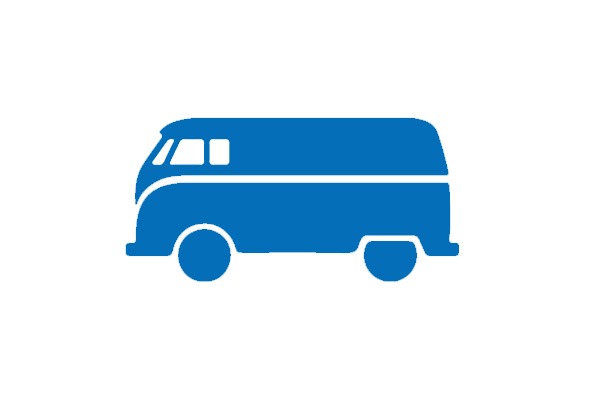 Technically, Class Bs, compact cooking facility with fold-out dining area and bedroom for 1-2 people.
Recommended LFP energy storage lithium battery size specifications
Choosing the Right Size for Your System
Choosing the right battery size for your system and application is about more than just getting the biggest battery you can find and afford. There are many different form factors, voltages, and capacities available. Before jumping in and buy a new battery, determine what your power needs are, how much space you have available, and your budget. Whatever your combination of needs is, there is likely a perfect battery size for you. If you need help determining your best options, please reach out to our team of experts here at keheng battery. We're always happy to help!
Want To Learn More About Electrical Systems and Lithium Batteries?
The engineer team of the Keheng lithium battery OEM manufacturer can provide free technical answers for the installation and maintenance of RV lithium batteries for users. Welcome to leave a message or email for consultation.
Battery Knowledge:
Battery Knowledge Quara(Manufacturer)